How?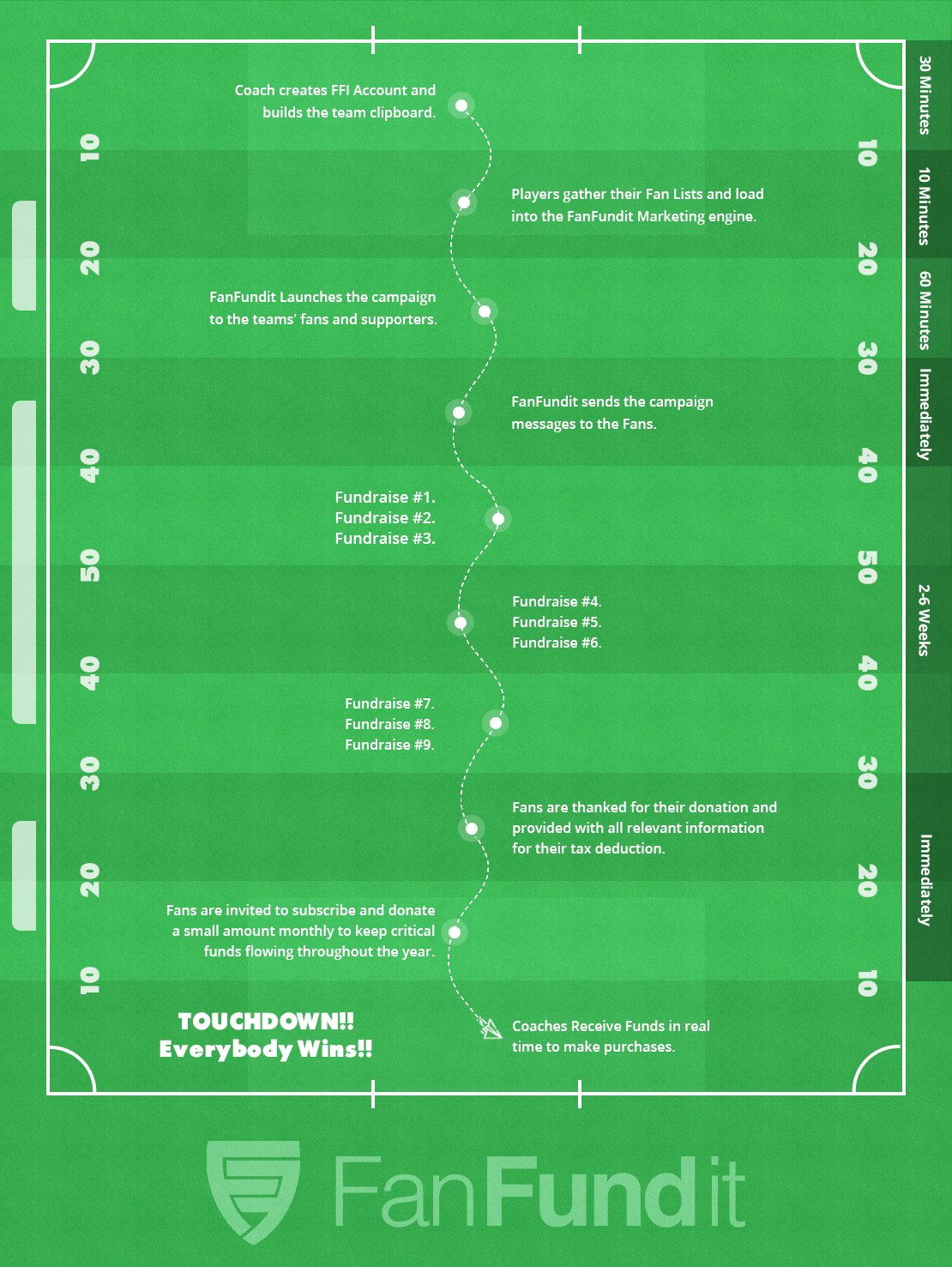 Fundraising has never been easier
All at
no cost

to you
It's totally free to sign up and use FanFundit!
Coaches Coach, Players Play, and Fans Fundit! FanFundit allows schools to raise money from anyone in their community, not just the people who know a current player on the roster. Other sites ask you to donate on behalf of a current player on the team, FanFundit allows you to ask anyone associated with the program for donations. Now anyone can donate: parents, alumni, or fans in the community!
Just give us a call or email us and we will add it faster than you can say FanFundit!
Forever or a day... the choice is theirs. They decide how long the team site is up!
We recommend 6-8 weeks for best results, but they can engage their fanbase as long as they need.
You can be an athlete, parent, fan, or celebrity, and your cause can be a specific event, idea, team, or organization. Whoever you are and whatever your passion is, if you need to raise funds, you can use FanFundit!
$1 – yup. 100%. All of it. Unlike some sites that charge you up to 25%, we charge nothing... 0% . Your fans pay us to donate to your activity when they use their credit card! We receive a small surcharge from the fans that donate.
No problem! Fans can simply contribute cash to any activity!
No problem! They will receive the cash and have the option to purchase another item that meets their budget. They can use those funds towards the purchase of a different item on the clipboard.


Coaches Coach. Players Play.
Fans Fundit.